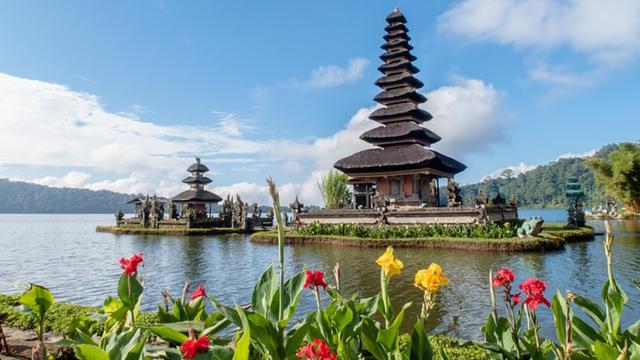 Our 8 days in Bali felt like 8 days in paradise, which is why I just had to come back and leave a review of our experience. My partner and I have been very intrigued by the countries in South-East Asia and have been dying to visit some of the beautiful places that we have seen pictures of, so we finally took the plunge and booked our tickets to Bali. Since we were pretty clueless about how to navigate the place, what to see, where to stay, etc. we wanted to travel with a reliable travel company which is when we came across a few good Thrillophilia reviews and made our decision.
Our flight was smooth enough, but the real treat began after we landed. We were immediately greeted by a representative of Thrillophilia who accompanied us to our pre-booked hotel. All our initial concerns and worries evaporated as we were accommodated in the most luxurious and beautiful little villa where our rooms had been prepped and cleaned for our arrival. The first day was spent settling in and exploring our neighbourhood, which was such a treat in itself. We had already been given a brief idea of what our itinerary was going to look like by our friendly guide, which is why we were ready by 9 the next day for our pickup.
Our first stop was the Benoa Harbour, where we got to try some exciting water sports like parasailing and banana boat rides. Then we headed to the Uluwatu Temple which was such a picturesque place. The edge of the temple was on a sheer cliff from where we could see the most breathtaking view of the Indian Ocean. After spending some time watching the sunset we headed back to the hotel for the night. Day 3 was very romantic for us as a couple, when we realized that Thrillophilia had arranged for a sunset cruise for us! The cruise started from Denpasar, and after getting on the cruise, we had the most beautiful evening. The cruise gently navigated its way along the shores of Bali, while we enjoyed the delicious dinner onboard, coupled with great live music, an open dance floor, and an incredible view from the deck which I wished we had more time to absorb.
The following day was dedicated entirely to Bali, where we toured all the city's famous attractions one by one, including stunning places like Ulun Danu – a Hindu Sanctuary located on the banks of Lake Bratan, and the Tanah Lot Temple. We had always wanted to experience touring Bali on a scooter as we had seen in the movies, which is exactly what happened the next day! We couldn't believe the ease of arrangements by Thrillophilia, where they had our rental scooter delivered right to the hotel! After an exciting day of beach hopping, street food eating, and partying, we drove back to the hotel where they had our scooter picked up for us as well! (This experience really was a highlight for us).
We got a nice, pleasant leisure break on the 6th day from all the sightseeing, so we took advantage of the free time and got ourselves a massage and a spa. Later that day we also managed to visit some of the most happening nightclubs in the city and danced to beautiful local music. We came back to the hotel early to enjoy a delicious dinner and watch the sunset from our rooms. The next day was reserved for a tour of Kintamani and Ubud. We traipsed through the beautiful artistic colonies of Mas and Batuan which are famous for their woodwork and local painting style. It was the perfect place for us to grab a couple of souvenirs for our friends and family back home. We also had some time left over to visit the beautiful Mount Batur and Lake Batur in Kintamani.
Needless to say, on our 8th and final day in Bali, we were severely depressed. It had been the most relaxing, rewarding, easy and memorable vacation of our lives and while we were still there, we couldn't help make plans to come back. None of this would have been possible without the hassle-free experience provided to us by Thrillophilia. While we were very impressed with all positive reviews we read, we saw for ourselves what all the hype is about. Not only did they give us the most affordable price online for our entire 8-day vacation, but they also included so many personal and special inclusions like a free SIM card, a sunset cruise, fun water activities and the scooter, that I couldn't help but come back and write this. If you are considering a vacation to Bali, I would earnestly recommend Thrillophilia for their excellent service!