How online reviews help you to detect fake travel agencies
3 min read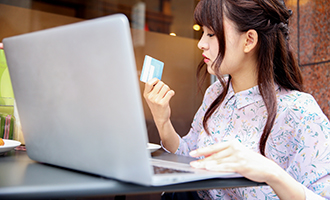 Traveling is a pleasure, but it's more worthwhile when you have the right travel agency. Due to the rise of crime and cyber fraud, a lot of people lose their money to fake traveling agencies. These false agencies sometimes operate with registered company names, addresses and contact information, and make away with people's money, and it is usually difficult to catch the perpetrators because there is no real contact information about them. Luckily there are ways we can evaluate if an agency is real or just fraudsters trying to rip people off and one of such ways are online reviews.
How can you use online reviews to determine fake travel agencies? 
Here are some ways you could use online reviews to determine fake travel agencies.
Get the facts
Before you make payment to any 'travel agency', ensure that you get all the information about them, about the trip you are preparing for and about the procedures. An online review is a great place to do that. The more knowledge you have, the lower chances of wasting your resources.
Research
Online reviews are good ways to carry out research. You can read reviews on various travel agencies, to know more about how they operate and about the company in general. For instance, online reviews platforms like the US-reviews provides customers with CheapOair reviews.
Some other ways you could determine if travel agencies are real are
Follow up the process
You can do this by calling the hotels where your reservations are made to confirm, or calling the airlines, just to be sure they deliver on their services and not just elope with your money. Some airlines like flight mojo and others offer online services where you can call them to confirm your flight.
Ask for accreditation 
It's alright to ask for certificates or proofs of accreditation or licenses before you give your money to any travel agency. Some of these documents should be available online or on their official websites. Any agency that refuses to provide these documents or that provides fishy looking documents should not be trusted. Any company that cannot provide a valid contact address should also not be trusted as most of them are fraudsters under the pretext of travel service providers. Every certified travel agency should be able to provide approved documents from the IATA (International Air Transport Association) and the various governing bodies in their country or state.
Furthermore, do not patronize any travel agency without reviews or information online. Some claim to be months old, hence having no customers. If you must, ensure you carry out proper research before you pay any money. Most times, we fall prey because we're looking for cheaper services. This is not to say that there are no cheap travel services, but ensure they are traceable online by reading reviews.
Most people like things done quickly and easily, so they leap at opportunities that look like shortcuts. In this case, it would be a terrible idea as any agency that doesn't follow due process should not be trusted because they're most likely fake agencies. Do not agree to any means of bypassing protocols as that could get you in trouble and might invalidate your passport. Finally, remember if it looks too good to be true, that's because it's probably not true, so be careful research and research over again. Read online reviews and learn from the experiences of others. Take into consideration not just the positive but the negative reviews as well and evaluate the risks before going on to pay a travel agency, to avoid falling prey to fraudsters.